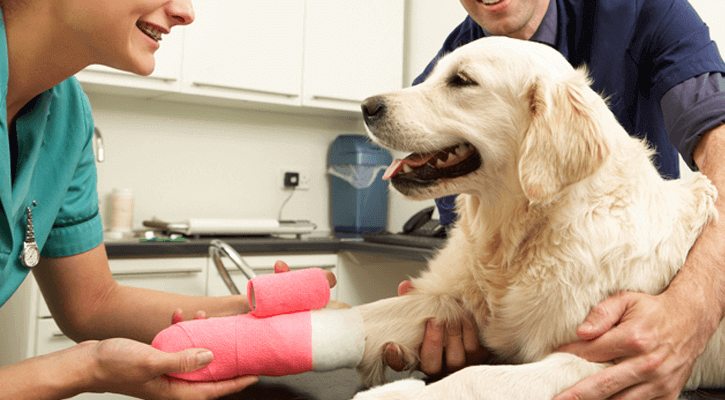 At Rupert Animal Clinic, we understand how alarming and frustrating an orthopedic issue can be on for our clients and their pets. We offer a variety of orthopedic procedures using state of the art techniques to help your pet get on the road to recovery
ACL Repair
Patella Luxation
ACL Repair (small dogs)
Fracture Repair
Leg Amputation (full or partial)
It's extremely common for dogs—especially older and overweight dogs—to rupture their cranial cruciate ligaments (CCL). This ligament is found in the knee and its human equivalent is the anterior cruciate ligament, or ACL. When a dog ruptures this ligament, their knee joint becomes unstable and they will limp on the affected limb. Because CCL tears cause such significant mobility issues for pets, it's important to get these injuries treated as quickly as possible.
At Rupert Animal Clinic, our veterinarian performs orthopedic surgeries like cranial cruciate ligament repairs. For smaller dogs and cats, we treat the torn CCL using a technique called extracapsular repair or lateral suture. Our surgeon has experience diagnosing and recommending the preferred method of orthopedic surgery for your pet based on the situation and the size and age of your dog. We may recommend you to one of our orthopedic specialist partners if the situation warrants it.
Our surgeons have experience in both procedures and will consult with you about the preferred method for your pet. The best surgical option for your dog will generally depend on the size and age of your dog.
To schedule a consultation for an orthopedic surgical issue with our veterinarian, call us at (208) 436-9818