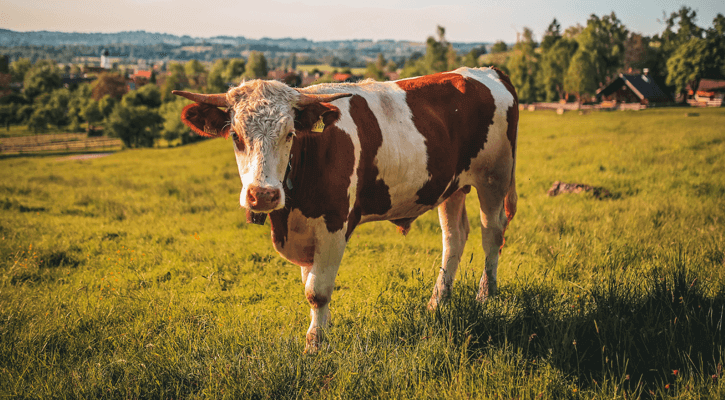 Here at Rupert Animal Clinic, helping your large animal friends is one of our specialties! With almost 40 years of experience, Dr. Heins and his team are specially trained to care for all of your livestock needs. Whether it be cattle, horses, sheep, goats, pigs, llamas, or alpacas, we are trained and equipped to help your livestock be the best that they can be. Some of our large animal services include, but are not limited to:
Pregnancy checks on all species via palpation or ultrasound
Bull and ram semen testing
Castration on all species
Vaccinations on all species
Wellness and sickness exams
Equine lameness exams
Equine X-ray
Equine Pre-Purchase Exams
Equine Coggins tests
Cattle, sheep, goat, and pig hoof trims
Bull trich testing
Health Certificates for exportation on all species
Facilities
Our facilities feature a large-animal friendly set-up with multiple pens, easy loadout and offload options, an indoor heated stock area, an indoor rubber padded surgical room, and a squeeze chute. No matter the procedure, your animal will be given the highest-quality, most experienced care possible!
Pregnancy Testing
We understand that reproductive ability and efficiency is important to you as a livestock owner. At Rupert Animal Clinic, we can help you determine pregnancy status early on to ensure the health of the mother and offspring as well as effective economic management of your herd.
We offer manual palpation for cattle, ultrasound and manual palpation for horses, and ultrasound pregnancy check for sheep, goats, and pigs.
Have questions or need not set an appointment for pregnancy checking an animal? Give us a call at (208) 436-9818
Bull Semen Testing
About 20% of bulls tested are sub-fertile—and as a livestock owner, that could cost you serious money. We can help you determine breeding soundness with bull semen testing, which includes:
Rectal exam
Testicular palpation
Assessing scrotal circumference
Electroejaculation and assessment of semen structure
If you have questions or want to set up testing for an animal, please give us a call at (208) 436-9818
Castration (Bovine)
Efficient herd management includes castration of some male calves, and we provide experienced surgical castration services.
In addition to being the safest and most humane method of castration, the surgical option gives you the assurance that both testicles were removed completely. Our veterinarians will ensure that your animal is well cared for throughout the procedure and provide post-operative monitoring and care instruction as needed.
Have questions about castration services or want to schedule an appointment for an animal? Call us at (208) 436-9818
Calf Scour Ward
Calf scours (diarrhea) is a common problem with juvenile cattle that can quickly become life-threatening due to rapid dehydration. Viruses, parasites and bacteria are the most common causes, making this condition very contagious and necessitating the isolation of affected animals.
At Rupert Animal Clinic, we can provide hydration and treatment in a dedicated ward that's kept warm and dry for recuperating calves.
Lifts and Chutes – Option #1:
Our facilities feature a cattle-friendly set-up, loadout and pull-through options, equine stocks, and an indoor WW hydraulic tilt chute which enables us to provide specialized lameness care.
Lifts and Chutes – Option #2
Our facilities feature a head gate and squeeze that can be used for C-section deliveries and semen testing. We also have pens to hold multiple animals.
For horses we have a basic equine stock that can be used for exams, floating teeth, and treating cuts and other injuries.
No matter the procedure, your animal will be given the highest-quality, most experienced care possible.
Equine Coggins & Export
Rodeo stock, performance/pleasure horses, and other equines traveling to, within, and out of the U.S. need Coggins testing for Equine Infectious Anemia (EIA) and export documentation such as health certificates. All states and many competitions, sales, and events also require a current negative Coggins as the disease is spread through the blood of infected animals by biting insects who then carry the disease from horse to horse.
Rupert Animal Clinic offers collection for Coggins testing and the necessary export documentation. We will send the papers into the states as needed and provide you with a copy to carry while hauling.